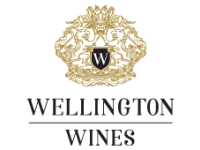 Wellington Wines
Wellington, Western Cape, South Africa
South Africa, Western Cape
The Wellington wine region is situated along the inland border of the coastal region, bordered by Paarl to the South West and the Swartland to the North West. Wellington Wines is one of the oldest co-operatives in South Africa.
Wellington Co-operative and Bovlei Co-operative was established in 1906 and 1907 respectively. Wamakersvalley Wines was established in 1941. Through the accomplishments and shared passion for wines and the development of the Wellington Wine industry, these three cellars joined forces and merged to form Wellington Wines in 2013. The co-operative comprises of a total of 56 producer members. The vineyards of weathered granite, alluvial, and shale soils are situated on the foothills of the Hawekwa and Groenberg mountains and enjoy typical Mediterranean weather with cold and wet winters, hot and dry summers.
Grapes grown in the area have typically concentrated flavours while retaining acidity. This is a result of the terroir and climate allowing the grapes to grow slower and typically smaller in size. Grapes varieties favoured in the area include Chenin Blanc, Sauvignon Blanc, Shiraz, and Cabernet Sauvignon.
Wellington Wines produces affordable, quaff option wines for a casual meal or by the glass.
Contact
Frazione Tana, 5 14048, Montegrosso d'Asti (AT) Piemonte,Italia P.IVA: 01048220055
Arcu imperdiet scelerisque sagittis et nec a proin tellus. Morbi placerat purus at feugiat elit vulputate lorem.
We stock from this winery: