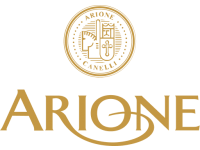 Italy, Piedmont
"Our Commitment has always been aimed at improving, to consolidate the presence of our brands in the domestic market, and the continued expansion in international markets" -  Luca and Mauro Arione
The Arione family manages the firm with passion and from the heart and with respect for old winery traditions and have done so throughout four generations of winemakers. Arione winery is one of the bigger producers in the Piedmonte region with over 400 ha under their management.
Wines are produced ready to drink and can be cellared. These everyday drinking wines are of incredible value, rustic in style and certainly with individuality. One can find real gems with exceptional harvests and vintages. 
Summarizing, honest winemaking with a hands-on approach, passion for traditions, and respect for terroir, Arione ensures the best value for price from the picturesque region of 
Piedmonte 
in Italy.
Contact
Cantina di Castiglione Tinella
Via San Carlo 8 14053 Canelli (AT) Italy
We stock from this winery: